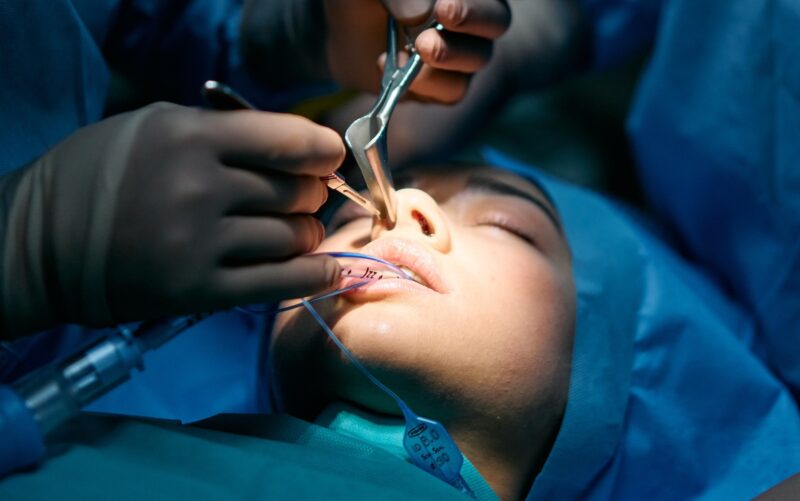 30 Nov

What to Look for When Choosing a Rhinoplasty Surgeon

If you are planning to undergo nose surgery, you must choose a rhinoplasty surgeon to perform the procedure. A rhinoplasty surgeon is a cosmetic surgeon that specializes in rhinoplasty and revision rhinoplasty surgery, a surgical procedure that alters the structure of the nose. A rhinoplasty is performed to enhance a person's appearance or correct certain nose deformities.

Prospective patients need to research and choose the right rhinoplasty surgeon before they undergo surgery, especially if they want the best results possible. The surgeon you select contributes largely to the final outcome, so this is not a decision to take lightly. When choosing a rhinoplasty surgeon, it needs to be carefully thought out and researched.
How to Choose a Rhinoplasty Surgeon: What to Look For
When researching potential rhinoplasty surgeons, look for evidence of the surgeon's expertise by checking to see if they are board certified. Board certification is a must when you are choosing a rhinoplasty surgeon. When a rhinoplasty surgeon is licensed under the ABFPRS (the American Board of Facial Plastic and Reconstructive Surgery), it demonstrates that the surgeon meets the rigorous standards and is experienced in terms of experience and skills. To be certified, the surgeon must complete an approved residency after finishing medical school in one or two surgical specialties focusing on facial plastic surgery.
Patients should also take a look at the plastic surgeon's track record. A plastic surgeon who has done a lot of successful rhinoplasty surgeries is more credible than the one who only did a few, despite the presence of board certification. Surgeons who have performed many rhinoplasty procedures will have more time to perfect their craft and are often more adept at handling complications that may arise during the operation.
Scheduling a face-to-face consultation should be the last step when searching for the best rhinoplasty surgeon. Having an in-person meeting allows you to get a feel for the surgeon as a person. Outside of getting a feel for your surgeon, having an in-person consultation will enable you to ask questions about their certification and surgical history, as well as see their surgical portfolio of past surgeries to see if their aesthetic approach matches up to what you are looking for. Bedside manner does play an important role, and it's crucial that you feel comfortable with the surgeon.
If you are interested in undergoing rhinoplasty surgery in NYC, contact us today for a consultation!