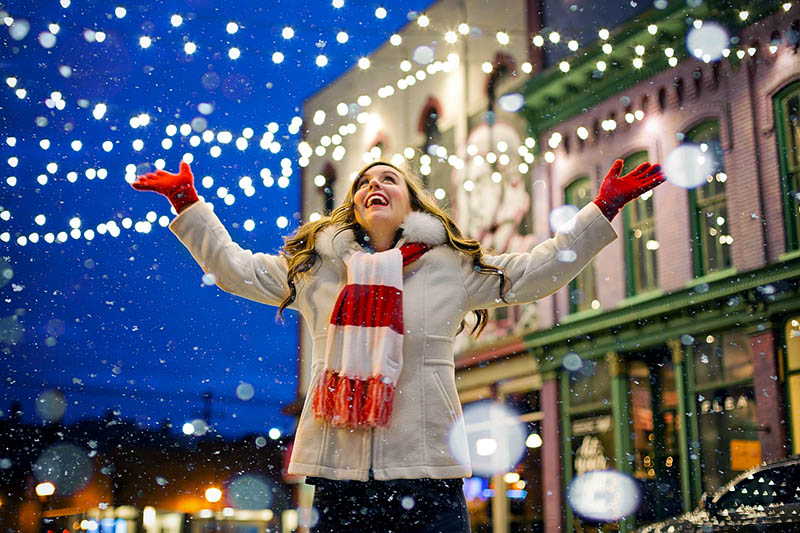 24 Dec

How to Look Younger for the Holidays

During the holiday season, many of us want to look our best. While there are many ways to do this, only some have the budget for surgical treatments. Luckily, there are ways to look younger for the holidays that won't break the bank and don't require you to go under the knife. Anti-aging, anti-wrinkle skin care products are available to help you look and feel your best.
Why Do We Get Wrinkles?
Collagen and elastin are the fibers that help keep our skin looking young, supple, and firm. As we age, the elastin and collagen in our skin break down. Our skin becomes more fragile and less elastic. Plus, as we age, the natural production of oils decreases, which can cause our skin to dry out and wrinkles to appear. But it's not just aging that causes this breakdown to occur. Smoking and sun exposure can also cause our skin to develop wrinkles.
How Can We Look Younger for the Holidays?
While we can't fight time, products are available that can help slow down the signs of aging and help us look younger for the holidays. When you are purchasing a beauty skin cream, look to buy a product that contains any of the following ingredients:
1. Alpha, Beta, and Poly-Hydroxy Acids – These ingredients can help with wrinkles and can be found in many skincare products. If you want to smooth, tighten, firm, and brighten your skin, use these multitaskers if you want to notice a significant improvement in your skin.
2. Argireline – While retinol is known to help with fine lines and wrinkles, Argireline is often overlooked. Argireline can also help with fine lines and wrinkles, laugh lines, and forehead creases, but it is much more gentle and more effective than retinol.
3. Edelweiss – Known to have 43% more antioxidant power than retinol, edelweiss offers antimicrobial and anti-inflammatory properties that can help protect the skin, improve skin elasticity and minimize the appearance of fine lines and wrinkles. A true multitasking skincare ingredient!
4. Vitamin A – Not just found in food, vitamin A is an excellent skincare ingredient. Stimulating the production of collagen, vitamin A can help improve skin firmness and reduce the appearance of fine lines and wrinkles. Vitamin A helps delay collagen degradation while stimulating the production of new collagen and skin cells.
5. Vitamin C – Helping to neutralize free radicals, which leads to oxidative stress, vitamin C can help prevent premature aging by delaying the visible signs. Studies have shown that using vitamin C on the skin can help improve fine lines and wrinkles on the face and neck while improving skin appearance and texture.