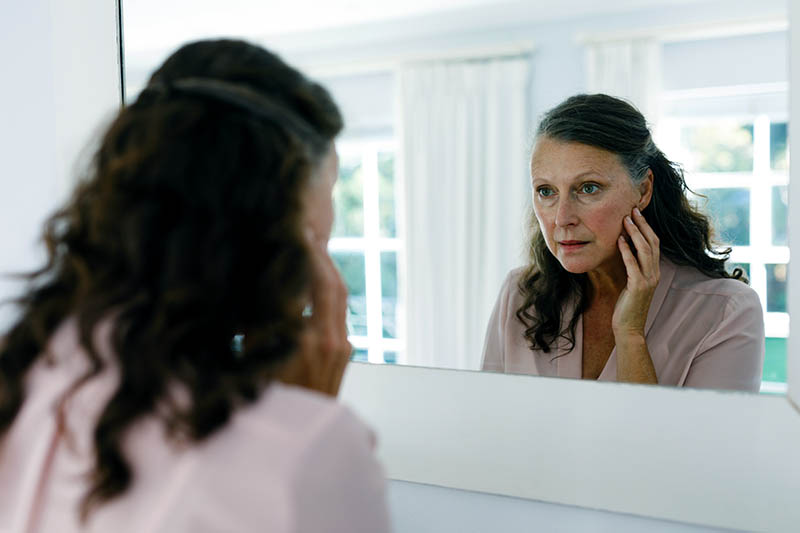 31 Jan

Is a Facelift Right for You?

While aging is considered a blessing by many, we don't always feel this way when we look in the mirror and no longer see a youthful-looking face. Time is not kind to our skin, and it's normal to have your once youthful-looking, tight skin start to wrinkle and sag as you age. For some, this may harm their self-esteem. While plenty of skin-tightening creams are available on the market, it's hard to know which one works. For the ones that do, beauty products can only take you so far. For some, a surgical treatment known as a facelift might be the answer. While having a facelift done might help you reach your goals, you might have some concerns. If you are wondering if undergoing a facelift is the correct choice, learn the signs that could indicate that a facelift is right for you.
Three Signs a Facelift is Right for You
#1. You Can Take the Time Off Needed to Heal
While this surgical procedure is a common, safe procedure, you still need to take the proper time to rest and heal. There will be some swelling and bruising present after surgery. Taking off around two weeks from work is recommended, and depending on other factors, longer time might be needed to get back to exercising and doing other forms of strenuous activity.
#2. You Want to Address Sagging Skin
While fine lines and wrinkles appear on our skin as we age, a facelift doesn't address this concern. A facelift will not address skin texture either. Instead, a facelift is designed to help minimize or eliminate sagging skin around the jawline and cheeks. If you are experiencing sagging skin around your neck or brow line, a brow lift or a neck lift can be performed in conjunction with a facelift.
#3. Your Skin is Healthy
If you have severe skin damage from UV rays or smoking, a facelift might not be for you. Having healthy skin is imperative if you want to have a successful facelift. If you wonder if your skin falls under this category, your skin will be accessed during your consultation. Dr. Horn will assess the condition of your skin to determine if a facelift can be performed.
While the aging process can lead to sagging skin, other environmental factors can also impact the appearance of your skin. Here at the NY Facial Plastic Surgery Center, we can help you rejuvenate the appearance of your skin by improving the signs of aging and helping you look younger. If you are interested in a facelift in NYC, contact us today to schedule your facelift consultation.