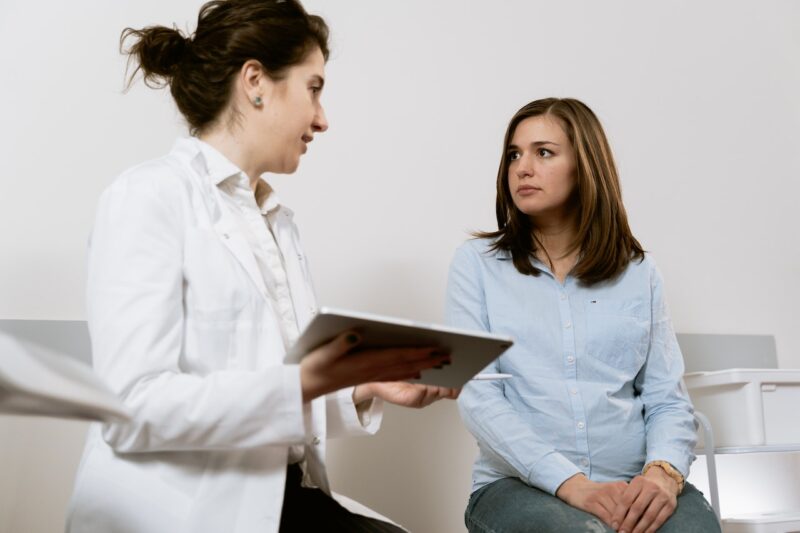 25 Oct

8 Questions to Ask During a Rhinoplasty Consultation

Deciding to undergo a procedure of any kind requires preparation and knowledge. Knowledge is necessary for you to be comfortable with your decision, and the best way to inform yourself is to do your research and ask questions. If you have recently decided to undergo a rhinoplasty procedure, one of the first steps is to schedule a rhinoplasty consultation with your prospective surgeon. During your consultation, it is crucial that you ask questions so you can have a better understanding of the procedure and so you can get a feel for the prospective rhinoplasty surgeon. While it is essential to be informed, coming up with a list of questions may seem overwhelming. To help, we have put together a list of rhinoplasty consultation questions that you can ask to help you decide if the surgeon is right for you.
Rhinoplasty Consultation Questions: What to Ask Your Prospective Surgeon
Question #1: What is Your Training Background?
You want to ensure that the surgeon is board-certified and learn more about their rhinoplasty surgery history. While the website may give you this information, it is always wise to ask in person. The prospective surgeon can give you a better breakdown of their facial plastic and reconstructive surgery background in person.
Question #2: Do You Have a Portfolio of Rhinoplasty Patients?
Seeing photographic evidence of the surgeon's work can help give you insight into what the final result could look like. While everyone's face is different, you might see patients who have a similar build to you.
Question #3: Do You Offer Simulation Software?
While it's no guarantee, specific simulation programs can morph your current photo into what the outcome might look like. Being able to visualize these changes can help ensure that the surgeon understands your requests and what you are looking for.
Question #4: Am I a Good Candidate?
Every situation is unique, so asking your surgeon if you are a good candidate can help determine which path is right for you. This allows the prospective surgeon to analyze your anatomy, medical history, and your desired goals (both aesthetic and functional).
Question #5: Would You Use an Open or Closed Approach?
Two surgical techniques are used for rhinoplasty procedures, a closed or open approach. Learning more about which approach the surgeon is planning on taking can help inform you of the pros and cons and how it will affect your aftercare after your rhinoplasty surgery.
Question #6: Are Revision Options Available?
Surgical revisions might be needed down the road, even if your plastic surgeon is seasoned with rhinoplasties. Learning more about their policies on revisions is crucial in helping you decide if the surgeon is right for you.
Question #7: What Does the Recovery Process Look Like?
While everyone heals differently, depending on the degree of work that will be done during your rhinoplasty, healing times may vary. Talking to the surgeon about this can help guide you through the recovery process, so you know what to expect.
Question #8: What is the Cost, and Do You Take Insurance?
Sometimes insurance may help cover the cost, or some of the cost, especially if you have a functional issue that affects your ability to breathe. Outside of that, finding out the projected price during your consultation can help determine if you can afford the procedure.