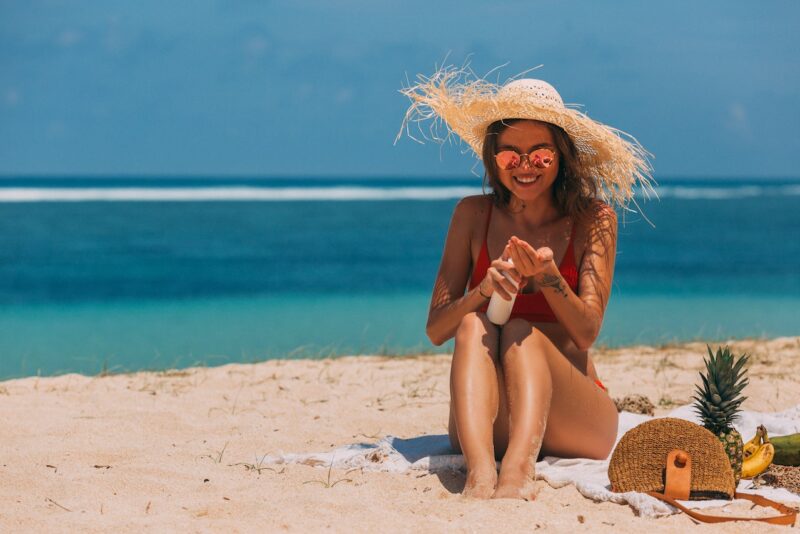 22 Aug

Three Skincare Tips for the End of the Summer Season

With the summer season winding down, we may notice the signs of summer on our skin. The summer sun can be harsh on our skin, and if you happen to be a beach bum, the effects of the sun, surf, and sand can damage your skin. Any time spent outdoors in the summer sun can damage your skin, so now that the summer season is starting to wind down, now is the perfect time to revamp your skincare routine. As we head into September, get a head start on the fall season and check out our helpful end of summer skincare tips to help ensure your skin is ready and healthy for the colder seasons ahead.
End of Summer Skincare Tips for Healthy, Radiant Skin
Exfoliation
Every 30 days or so, your skin sheds dead skin cells, leaving behind new skin cells that form on the top layers of your skin. Unfortunately, if the dead skin cells don't shed, your skin can become dry, dull, and flaky. Luckily, you can speed up this process and ensure that dead skin cells are buffed away by exfoliating your skin. Exfoliating your skin helps keep your skin silky and smooth. There are a few different ways to exfoliate your skin, but for best results, use a gentle exfoliator and don't overdo it.
Take Your Vitamins
Vitamin intake is crucial for skin health. Not only should you eat healthy, nutrient-rich foods, but applying vitamin C and a vitamin E serum to your face is also essential. The sun's harmful rays can do a number on our face, causing hyperpigmentation, fine lines, and wrinkles, and can dehydrate your skin. Applying a vitamin C serum will help restore hydration, prevent skin sagging, promote collagen production, fade hyperpigmentation, and even help your skin tone. In addition, using a vitamin E serum will help hydrate and soften your skin while protecting your skin cells from further damage.
Hydration
Hydration is crucial for healthy skin, no matter the season. Staying hydrated is a key component to having healthy, radiant skin. But despite the heat, the lack of moisture and humidity in the air can dehydrate your skin, so as we enter the colder months ahead, get a head start now on drinking plenty of water and staying hydrated. Drinking water and staying hydrated can not only reduce fine lines and wrinkles, but it can also flush out toxins, prevent acne, and add some much-needed moisture back to your skin.