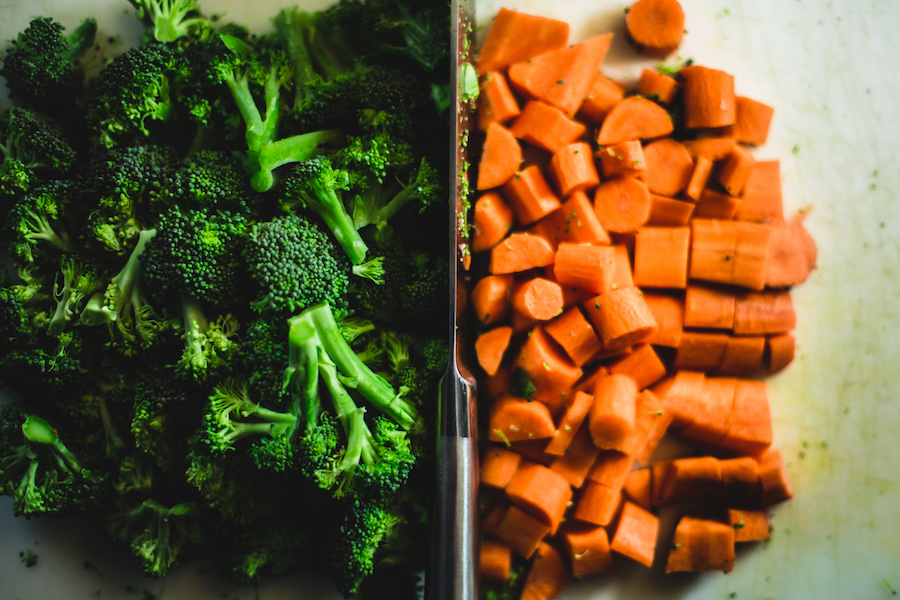 22 Feb

3 Delicious Soup Recipe Ideas for Glowing Skin

If you live in the New York area, you'll know we've had plenty of cold and gloomy days this winter. No matter where you are in the world, sometimes you just need a nice bowl of soup to fight the cold air around you. While you're at it, why not choose a soup that helps your skin as well? Winter is known to be very harsh on the skin, so here are three great soup recipe ideas for glowing skin.
Carrot, Turmeric, and Ginger Soup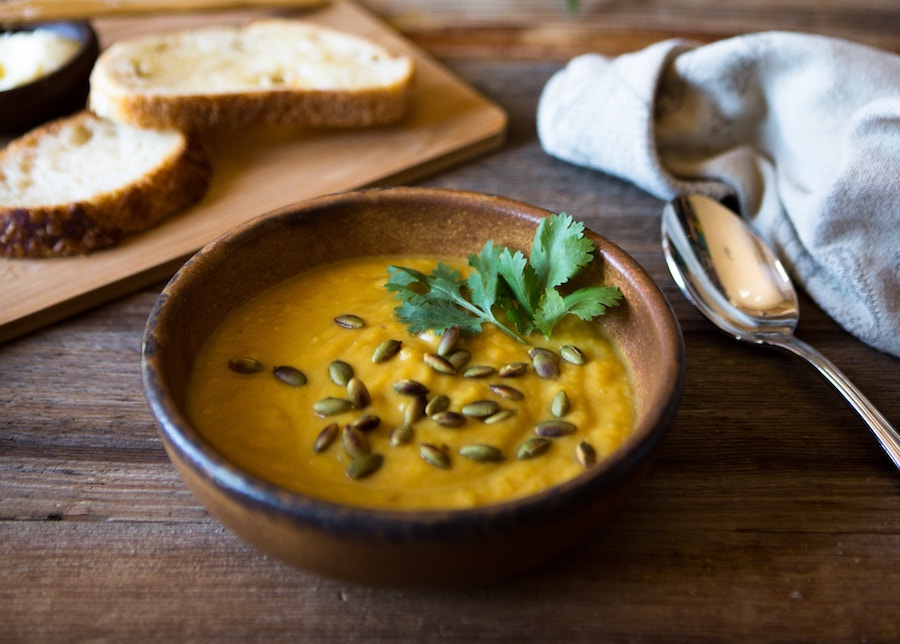 An extremely powerful trio to promote skin health is carrot, turmeric, and ginger. With all three loaded in this soup, this will sure to be your new go-to soup for glowing skin during colder months.
Why this Soup is Great for Your Skin:
Carrots are a fantastic source of beta-carotene, which then converts to vitamin A in our body. Because vitamin A is one of the most important nutrients for the health of our ski, eating this carrot-rich soup will help keep skin resistant to damage, able to heal quickly, and firmer.

Turmeric is a delicious superfood that amplifies both the flavor and health benefits of this soup. It is amazing for daily health and disease prevention, and in turn, a great skin-boosting ingredient. Turmeric is also a packed with antioxidants, containing antiseptic and antibacterial properties that prevent breakouts. By naturally detoxifying the body and boosting your immune system, turmeric contributes to an overall youthful glow to your skin.

Like turmeric, ginger is also loaded with antioxidant and toning properties. This will help reduce the appearance of hypopigmentation and signs of aging.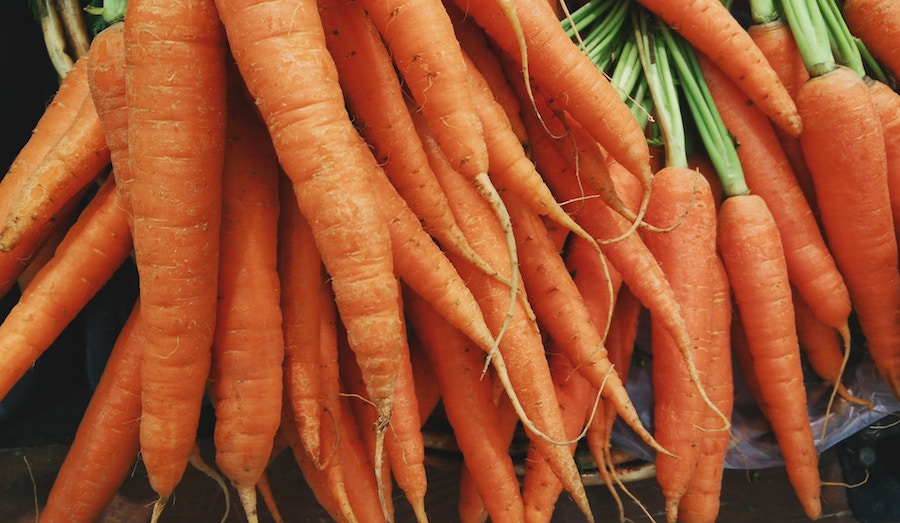 Try out this recipe by Lauren Caris Cooks.
Gazpacho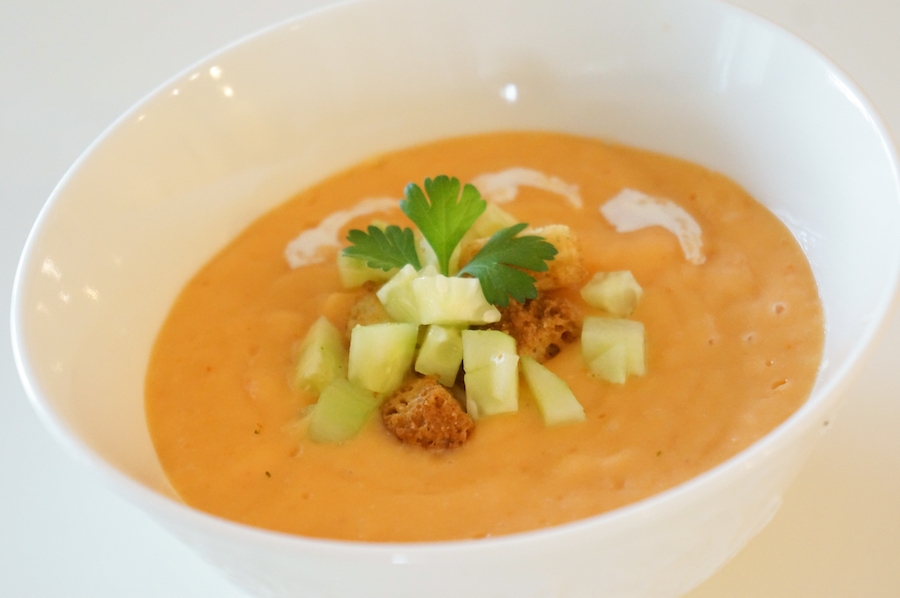 Currently, in New York, it's generally very cold, but there are a few random warm days that sneak in there. On those weather-confused days, go for the classic Gazpacho. It is a chilled soup packed with tomatoes and other raw vegetables.
Why this Soup is Great for Your Skin:
With a high water content, eating tomatoes helps to moisturize the skin, which keeps it healthy. Not only that, tomatoes have flavonoid antioxidants, such as lycopene and zeaxanthin that contain incredible anti-free radical behavior that inhibits inflammation. Further, this ingredient helps the skin absorb more oxygen, which works to prevent the signs of aging.

Another major ingredient in this soup, cooling cucumber also offers intense hydration with a high water content, as well as collagen-boosting vitamin C and caffeic acid to reduce irritation and inflammation.

This soup consists entirely of raw vegetable, which has more enzymes than their cooked counterparts. These enzymes are necessary for every biochemical reaction that occurs in the body, be it digestion, nutrient absorption, or detoxification. The proper functioning of these bodily processes is critical in ensuring your optimal health and thus, beauty.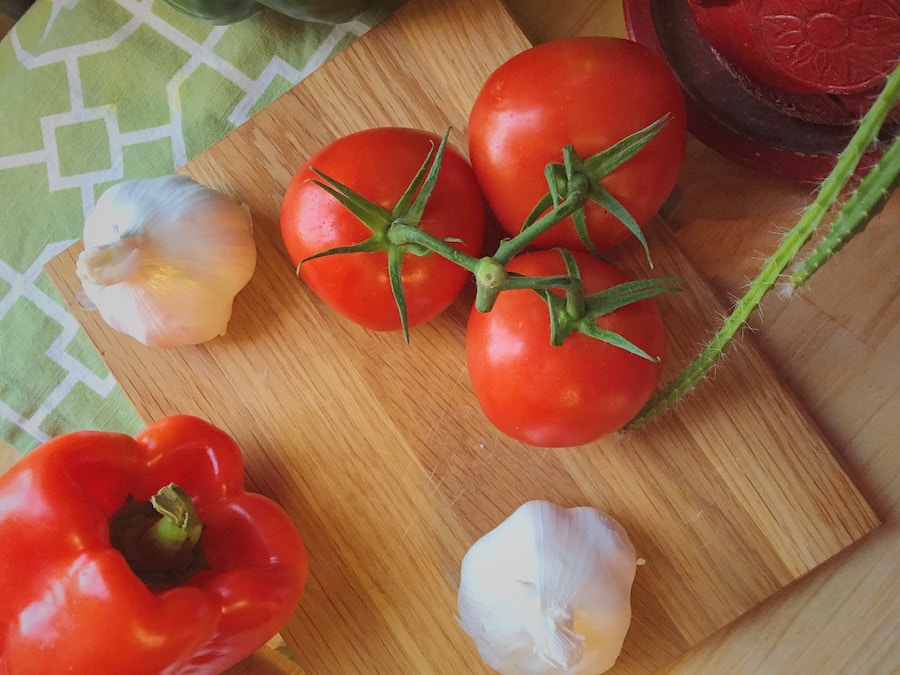 Try out this recipe by Vegetarian Times.
Broccoli and Potato Soup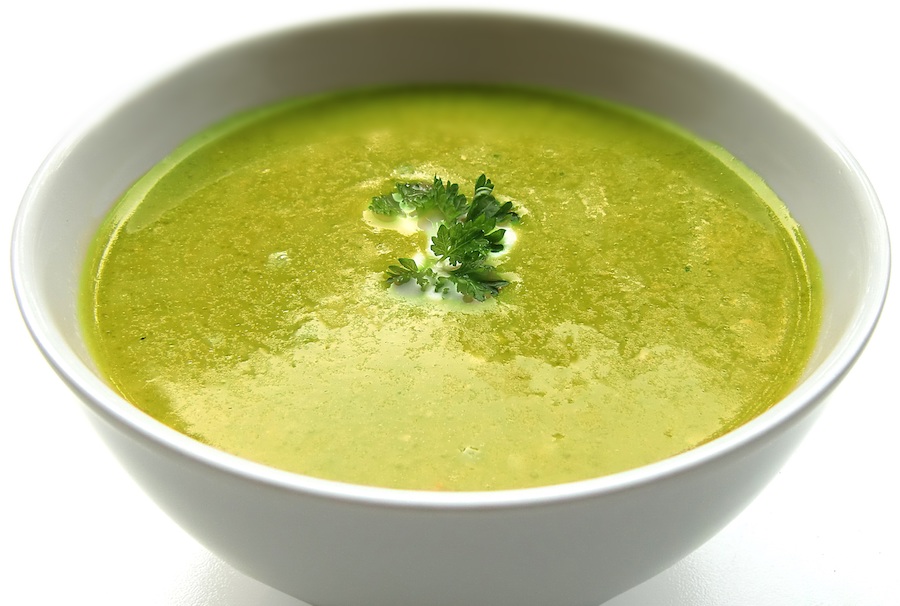 While this soup has simple ingredients and comes together easily, it still packs a big punch in flavor and nutrition.
Why this Soup is Great for Your Skin:
Potatoes are very high in potassium, which is an underestimated key player in skin health. The reason being is potassium promotes cell integrity by keeping electrolytes balanced, which hydrates your cells leaving skin moisturized from the inside out.

The other key ingredient in this soup, broccoli is a cruciferous vegetable high in antioxidants, vitamins C and E. While the vitamin C aids in collagen production in your skin, vitamin E protects the skin cell membranes by guarding against UV radiation damage.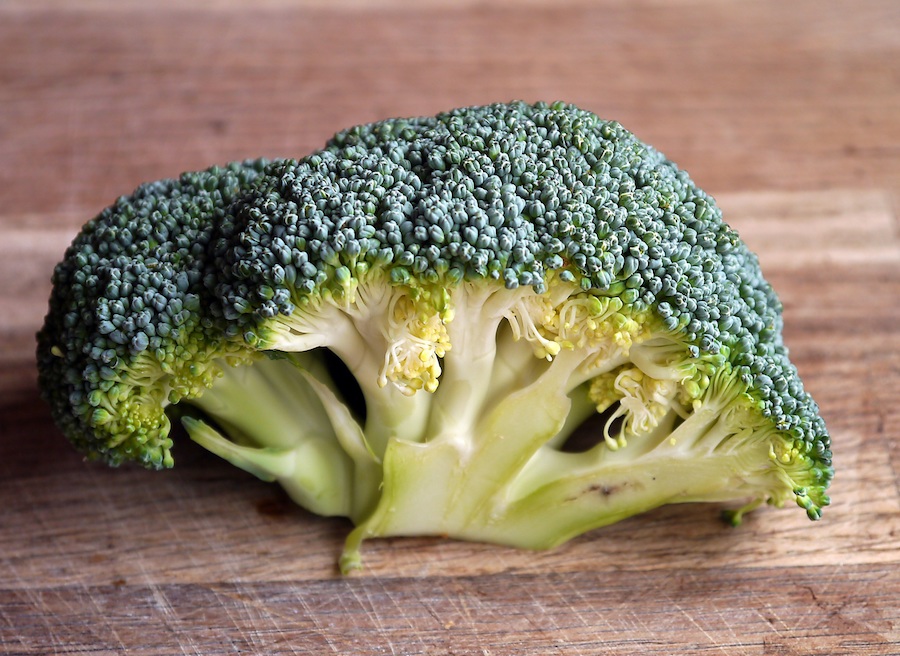 Try out this recipe by Vegangela.