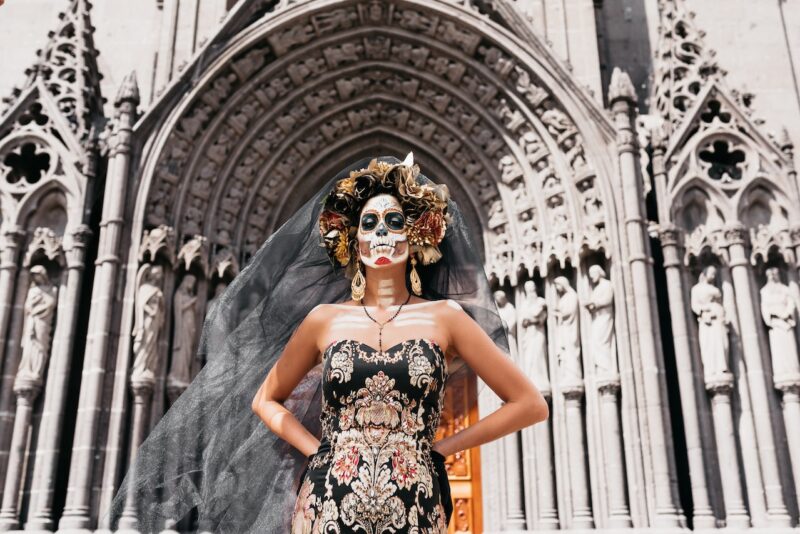 18 Oct

How to Protect Your Skin from Halloween Makeup

With Halloween around the corner, you may be in the middle of planning your Halloween costume. While the idea of planning your Halloween costume can be easy, what many forget to take into consideration is their skin. If you plan on using makeup in conjunction with your costume, keeping your skin's health in mind is important. Otherwise, you may have some scary side effects. Knowing how to protect your skin from Halloween makeup is necessary if you want to avoid having to deal with clogged pores and breakouts. Check out these helpful tips below to help lower the chances of Halloween makeup wreaking havoc on your skin.
3 Easy Ways to Protect Your Skin from Halloween Makeup
#1. Go for Quality
When it comes to the health of your skin, you don't want to go cheap. Meaning you don't want to use cheap Halloween store makeup. Some Halloween makeup products may damage your skin, so instead, opt for cosmetic-grade makeup. Cosmetic-grade makeup, even though it might carry a bigger price tag, will be less harsh on your skin. Just remember to do an allergy test at least 24 hours before applying. The last thing you want is to have an adverse skin reaction to a beauty product you haven't used before.
#2. Prep Your Skin
Once you have your cosmetic grade makeup ready, and it's time to apply, properly prep your skin before applying Halloween makeup. Before you apply makeup primer or barrier cream, wash your face with your favorite cleanser and exfoliate to remove dead skin cells. Using a gentle exfoliate can help your Halloween makeup adhere better to your skin. After you clean and exfoliate your skin, gently pat it dry and apply a moisturizer to your skin. After letting your moisturizer soak in, then apply your makeup primer or barrier cream to help your Halloween makeup last longer while protecting your skin.
#3. Wash Your Face at the End of the Night
Once the night is over, make sure you properly remove the Halloween makeup from your face. Never, ever fall asleep with your makeup still applied to your face. A good rule of thumb is to cleanse twice, especially if you applied a lot of makeup. Start off with a heavy cleanser, even an exfoliating cleanser, to remove your makeup. Make sure you get your neck and chest area if you applied makeup to those areas as well. After using a heavy-duty facial cleanser, finish with a moisturizing cleanser to help ensure that all of the makeup is removed while keeping your skin hydrated and moisturized.