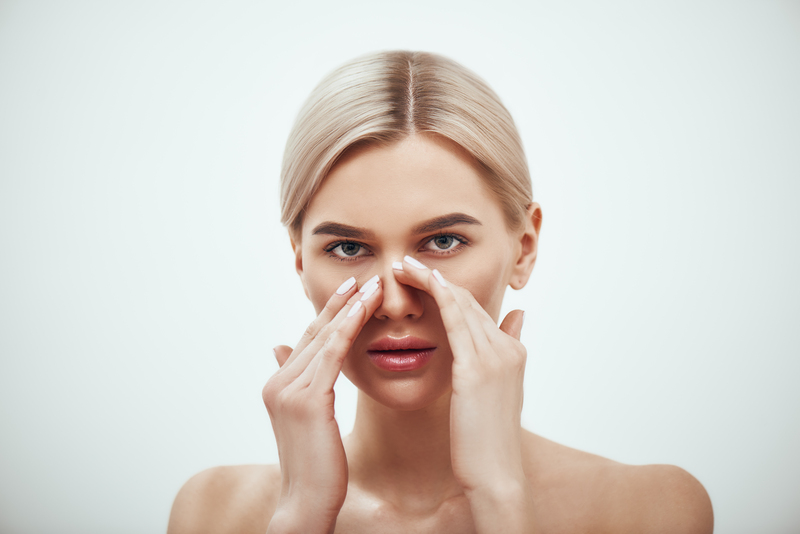 30 Sep

Cosmetic vs. Functional Rhinoplasty: What Do Each Accomplish?

Your nose is an essential part of the face. It is often one of the first areas of the face someone notices, and it helps us breathe, which is a primary life function. However, in some cases, a person might need a rhinoplasty. It is often a misconception that a rhinoplasty is only for cosmetic reasons, but a functional rhinoplasty is also commonly requested. There are clear-cut differences between cosmetic and functional rhinoplasty.
What is the Difference Between a Cosmetic and Functional Rhinoplasty?
Cosmetic Rhinoplasty
If you want to improve your nose's appearance, you would need a cosmetic rhinoplasty. People often get a cosmetic rhinoplasty when they are looking to modify the shape of their nose and want to improve the appearance of the tip, bridge, and/or nostrils. Often, this surgery is done to bring balance and harmony back to the face by making the nose appear more symmetrical.
Functional Rhinoplasty
When anatomical or structural problems interfere with breathing, functional rhinoplasty is performed. A person who undergoes a functional rhinoplasty needs this procedure to help them breathe properly, which is deemed medically necessary and not done for vanity purposes. Depending on the patient's circumstances, it could even be considered reconstructive.
Am I a Good Candidate?
You may be a good candidate for cosmetic rhinoplasty if:
• You have wide nostrils
• You have an asymmetrical nose
• Your nose is oversized
• Your nose is crooked
• You have a dip or a bump on the bridge of your nose
• You have a bulbous, upturned, or downturned nasal tip
You may be a good candidate for functional rhinoplasty if:
• Have a broken nose
• Have a fractured nose
• Have enlarged turbinates
• Have a deviated septum
If you want to undergo a cosmetic or a functional rhinoplasty in NYC, contact us today to schedule your consultation.