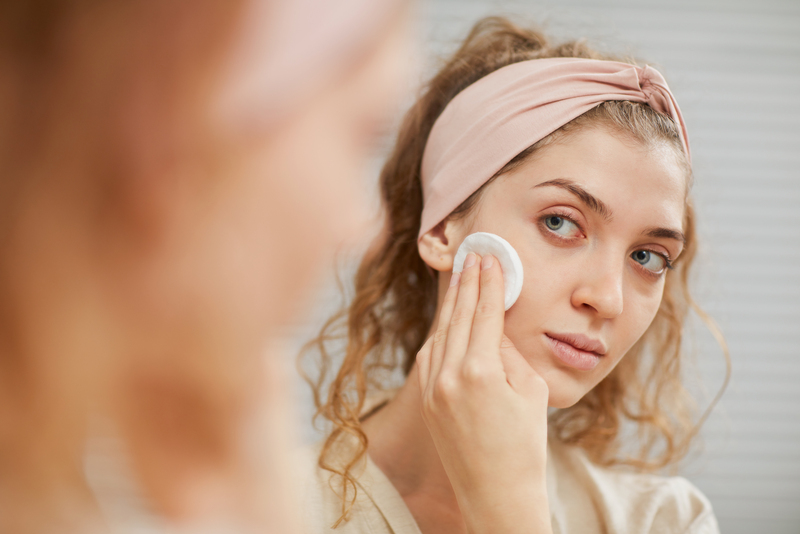 21 Sep

A Quick and Easy Back to School Skincare Routine

With the back-to-school season in full swing, it is no longer the lazy summer season. For many, we now have to adjust back to our usual routine, which during the school year can be a hectic one. The school year can be exhausting for both students and teachers, and finding time for self-care can be a bit more complicated. However, skimping out on self-care is not an option after spending time in the summer sun, and this especially goes for your skin. Luckily you don't need to spend a lot of time on your back-to-school skincare routine if you want your skin to look and feel its best.
An Easy Back to School Skincare Routine for Morning and Night
Getting into the routine of taking care of your skin, in the morning and at night may take a little time to get used to. But with this easy back-to-school skincare routine, it shouldn't take you any longer than 10 minutes per session to practice some self-care. Plus, noticing how great your skin looks and feels will make it easy to make it a part of your daily routine.
In the Morning:
Clean Your Skin: You should first clean your skin every morning. If you already have a favorite cleanser that works for you, stick with what you got. Otherwise, look for a low pH cleanser if you are in the market for a facial cleanser to balance and clean the skin. Our skin is slightly acidic and should stay that way, so using a facial cleanser is essential to keep your skin's natural barrier intact.
Moisturize: After you clean and pat dry your skin, it's time to moisturize your skin. Using facial toner and serums should be a part of your regular moisturizing routine. Using a toner can prep your skin for a moisturizer and help eliminate excess dirt, oil, and makeup. Anything that might be left over after you wash your face. Then apply a moisturizer to your skin. If you happen to use a serum and a cream moisturizer on particular days (especially on those cold days or late-night sessions!), then make sure you apply them from the lightest to the heaviest for best results. Wait a few minutes in between each application.
Applying Sunscreen: This step might need to happen before or after you moisturize. It all depends on the sunscreen you are using since chemical and mineral sunscreens are available. Chemical sunscreens need to get absorbed into the skin, so they should be applied before moisturizing. In comparison, mineral sunscreens should go on after you moisturize since they need to sit on top of your skin to shield it from the sun's harmful UV rays.
In the Night:
Wash the Day Away: Once again, you should wash your face. Between the grime from the day, you don't want to go to sleep like that on top of anything you have put on your face. Using cleansing (micellar) water is a great way to gently remove oil, dirt, and makeup from the skin. Micellar, or cleansing water, can also be used as a toner. Then follow up with your favorite facial cleanser. You may choose the same one you use in the morning or another variety that works well with your skin.
Apply Treatments: Now is the time to address skin issue's that you would like to improve upon. Your skin can heal while you sleep, so follow up with a product that treats a problem area such as dullness, redness, pimples, and blackheads. However, don't layer up your treatment serums. Choose the best one for your needs that day, and just stick with one to reduce the risk of irritation.
Moisturize: You can use a face oil before your moisturizer or just a night cream alone. Using a face oil and then a moisturizer might be appropriate for some nights, but on those days that your skin needs extra moisture, do not use the same moisturizer you used in the morning. Instead, use a night cream or moisturizer that can be absorbed through the night. Night creams are typically thicker, creating a protective coating and preventing the evaporation of your skin's water content.