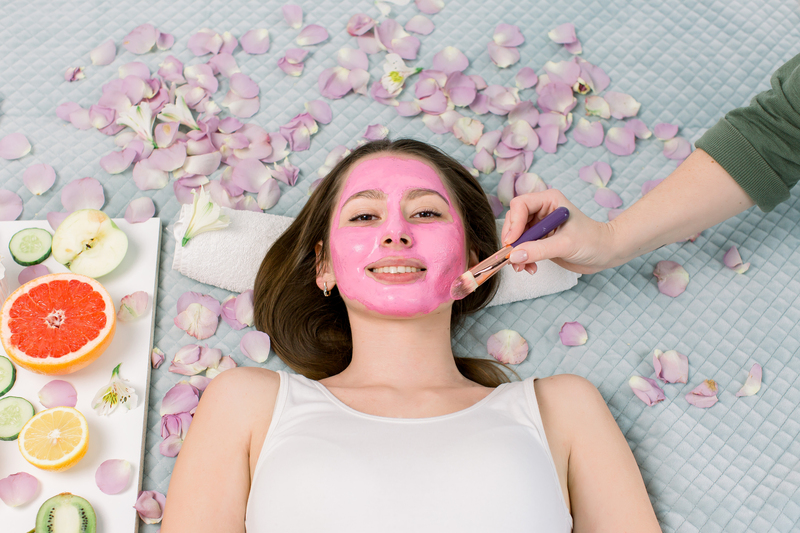 31 Aug

Soothe Your Summer Skin with this DIY Face Mask

Now that the summer season is winding down, now is the perfect time to nourish your skin for the colder months ahead. For some, there's nothing better than laying out on a hot summer day on the beach, digging your toes into the sand. For others, it's spending a summer day at the pool, lounging around with a good book. No matter your poison, the UV rays from the sun can take a toll on your skin. Working on that summer tan can quickly damage your skin and leave it looking and feeling dull and dry. However, don't run off to the nearest convenience store to purchase a packaged product that is probably filled with chemicals and expensive. Instead, this DIY face mask recipe for summer skin includes ingredients you may already have in your kitchen.
DIY Summer Skin Face Mask Recipe
Ingredients:
• Half of a Banana
• 1 Tbsp. Of Lemon Juice
• 1 Tbsp. Of Honey
• ¼ Cup of Plain Greek Yogurt
• 1 Tbsp. Of Cacao Powder
• 4 Medium-Sized Strawberries
• 2 Tbsp. Of Freshly Ground Coffee (Optional)
Directions:
#1. Gather ingredients, minus the ground coffee, and place in a blender. While you can do this recipe by hand, using a blender is best, especially to ground up the fruits. Choose high-quality ingredients, preferably organic, that are not molded or expired.
#2. Once blended, if you would like your face mask to have exfoliation properties, hand mix in the freshly ground coffee. Otherwise, leave out the coffee grounds.
#3. Apply face mask mixture to a freshly cleaned face, and leave on for 10-15 minutes. If you want your mask to exfoliate and moisturize, add in the coffee grounds and massage into your face and neck for 2-3 minutes.
#4. Gently wash off your summer skin face mask and pat dry. Follow up with your favorite toner and moisturizer.
#5. Store any remaining face mask in the refrigerator and use it within a few days. This recipe is gentle enough that it can be used a few times a week. Just make sure you are not exfoliating more than twice a week.