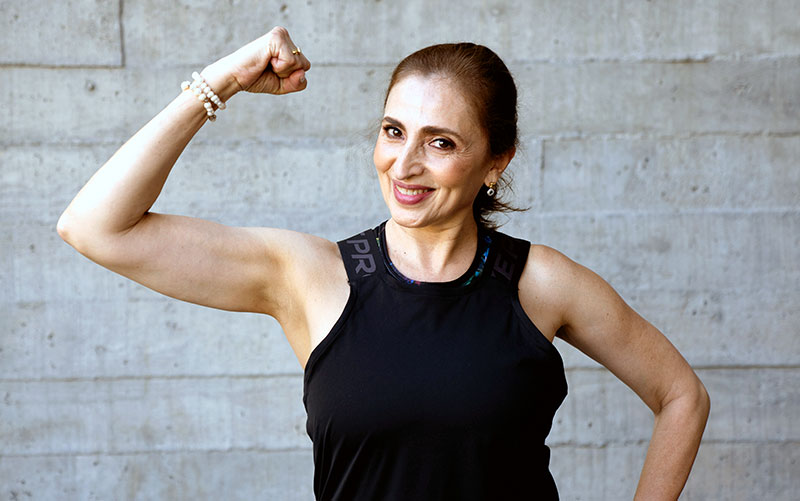 23 Apr

Healthy Skin at Every Age: Over 50 Skincare Tips

While the statements "beauty is in the eye of the beholder" and "beauty comes from within" are true, it never hurts to look and feel your best at any age. Our skin goes through a lot during a person's lifetime, and it's natural for the signs of aging to appear on our skin as we go through life. However, many of us are constantly searching for ways to slow down this process. Luckily, by following these helpful over 50 skincare tips, you can age gracefully while looking and feeling your best.
Over 50 Skincare Tips for Healthy, Radiant Skin
Use the Correct Cleansers and Moisturizers for Your Skin Type
Cleaning and moisturizing your skin every day is an essential part of the puzzle. However, you want to use the appropriate type of cleanser and moisturizer for your skin if you want the best results. Take notice of your skin's condition; is your skin oily or dry? Then use that information when purchasing skincare products. If you don't use a product formulated for your skin type, you are throwing away money and time.
Wearing Sunscreen Every Day
Exposure to the sun can be both helpful and harmful. Getting vitamin D is essential, and there's nothing better than enjoying the warmth of the sun's rays. However, too much sun exposure can damage your skin, causing brown spots to appear, wrinkles, and even possibly cancer. Wearing sunscreen every day is crucial, even during the winter and on cloudy days. Look for a sunscreen that blocks UVA and UVB rays and has at least 30 SPF.
Exfoliate the Skin
Beneficial at any age, exfoliation helps remove dead skin cells and can help aid circulation. However, that layer of dead skin cells thickens as we get older, making exfoliation necessary if you want smooth, healthy-looking skin. To achieve fresher skin, gently exfoliate your face and body weekly. If you have dry, flaky skin, use a gentle exfoliator more often. You can use a gentle sugar scrub recipe or exfoliating mitts in the shower. After exfoliating your skin, you will find that moisturizer goes on much more smoothly.
Using Surgical or Non-Surgical Procedures
At NY Facial Plastic Surgery Center, we offer surgical and non-surgical procedures to enhance your look. While certain facial care products can help, none will help with specific issues such as chin fat, sagging skin, and droopy eyelids. Toning and lifting the skin can be done with Ultherapy, an effective and fast non-surgical option that doesn't require any downtime. Kybella, another non-surgical option, is an excellent way to destroy chin fat. All of which are available to our patients at NY Facial Plastic Surgery Center. If you are interested in approving the look and appearance of your skin, contact us or give us a call today at 929-382-2036.