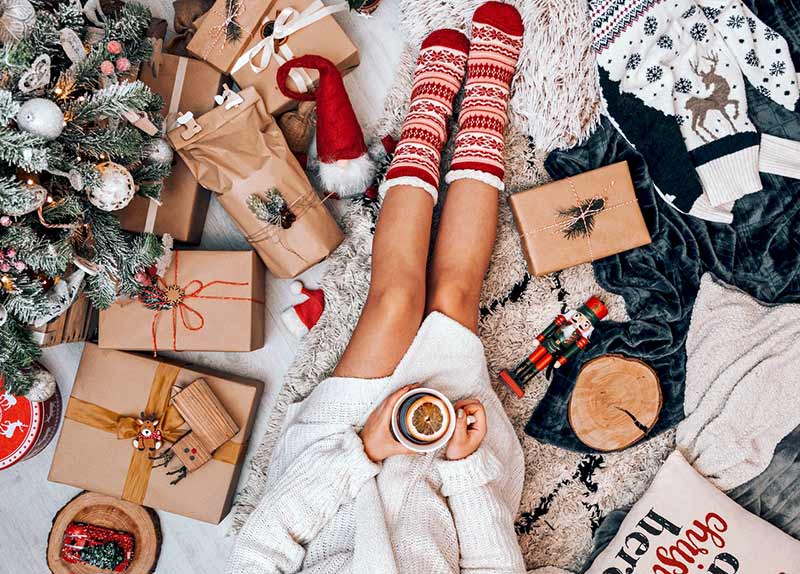 21 Dec

8 Last-Minute Holiday Skincare Gift Ideas

The holiday season is in full swing, and Christmas is a few days away. Skincare gifts are always a good idea if you haven't crossed everyone off your list yet and are still searching for that perfect holiday gift. Many of us are always trying to look and feel our best, and the quality of our skin can really influence how we feel, both mentally and physically.

If you are looking for that perfect holiday gift to help your loved ones look and feel their best, check out our list of some of the best skincare gifts available.
Last Minute Skincare Gifts for the 2021 Holiday Season
Keeping beauty and skincare products fresh is important to the health of the skin. This fridge comes in two colors, and will help increase the shelf life of beauty and skincare products by keeping them cool.
The perfect stocking stuffer for someone who loves natural products, this skincare set includes a delicious vanilla bean lip balm, an overnight hydration mask with avocado oil and prebiotics, a peach and willow bark deep pore scrub, and a soap bark and chamomile deep cleansing cream.
What you sleep on is very important. Ordinary pillowcases can potentially damage hair and can create unnecessary friction on your skin. But this silk pillowcase acts like an overnight beauty treatment by keep bedhead at bay, and keeping your skin's moisture intact.
This trio of organic hydrosols is perfect for calming, revitalizing, and soothing winter skin. The winter collection includes 1x organic Douglas fir needle hydrosol, 1x organic blood orange fruit hydrosol, and 1x organic frankincense hydrosol.
A hydrating facial mist, rosewater is the perfect way to add some hydration to winter skin. A refreshing facial mist, rosewater can help soothe and soften skin, all while uplifting your spirit with its wonderful rose scent.
Bring the sauna home with the Vanity Planet Outlines™ Facial Steamer. Perfect for all skin types, this facial steamer can clean away impurities, dead skin, makeup, and grime. All while promoting blood circulation, and detoxifying the skin.
This at-home microdermabrasion wand can lead you to cleaner, healthier skin in minutes. Suitable for all skin types, this microdermabrasion wand will suction away impurities and exfoliate the skin. All while promoting collagen production, which can help reduce the appearance of wrinkles and fine lines.
A natural and effective way to deep cleanse the pores, this healing clay mask is excellent for blemishes and acne. A versatile mask, this Indian healing clay can be used as a facial mask, foot soak, clay baths, body wrap, and as a way to fight acne.