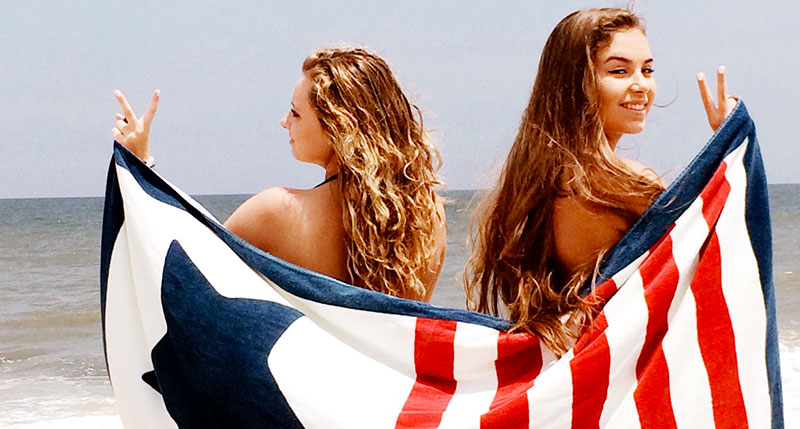 23 Jun

Fourth of July Skincare: How to Take Care of Your Skin this Independence Day

This Fourth of July, you might think you have everything already covered. However, there is one aspect that many seem to overlook, their skincare routine. Many of us spend a great deal of time outside, whether it's at the beach or in someone's backyard, so it's important that you think about the health of your skin during the holiday weekend this year. Having a Fourth of July skincare ritual is important if you want your skin to look and feel its best throughout the festivities.

Holiday festivities can take a toll on your skin, especially during the summer. So take care of your skin and give it the attention it needs this Independence Day by following these Fourth of July skincare tips.
• Protect your skin by applying and reapplying sunscreen when needed. The last thing you want is to be tending to sunburnt skin at the end of the day, even if you are planning on sitting under an umbrella. If you can't go without wearing makeup, then invest in a foundation with SPF properties.
• Along with applying sunscreen, cover up your skin by keeping your skin covered, and don't forget sunglasses and a hat to protect your face and eyes. Of course, clothing that protects you from the sun's harmful rays is best, but wearing any clothing that covers your skin can help keep you protected.
• Make sure you take breaks from the sun, especially when you are outside for an extended period of time. Doing so can help you avoid overexposure, even if you are wearing sunscreen. Also, use this time to reapply your sunscreen, so you are not doing it in the sun.
• Staying hydrated throughout the day is key, so be sure to drink plenty of fluids. In addition, eating watery foods can help keep you hydrated, and watermelon often makes an appearance during the Fourth of July. Doing so can help keep your skin looking fresh and dewy instead of lackluster and dried out.
• Using a facial mist is an excellent way to cool off and hydrate your skin. If you haven't used one on a hot summer's day, we highly recommend you start using facial mists to help combat skin dryness. A helpful tip: place your facial mist in the drink cooler and apply it anytime your skin feels dry and overheated.