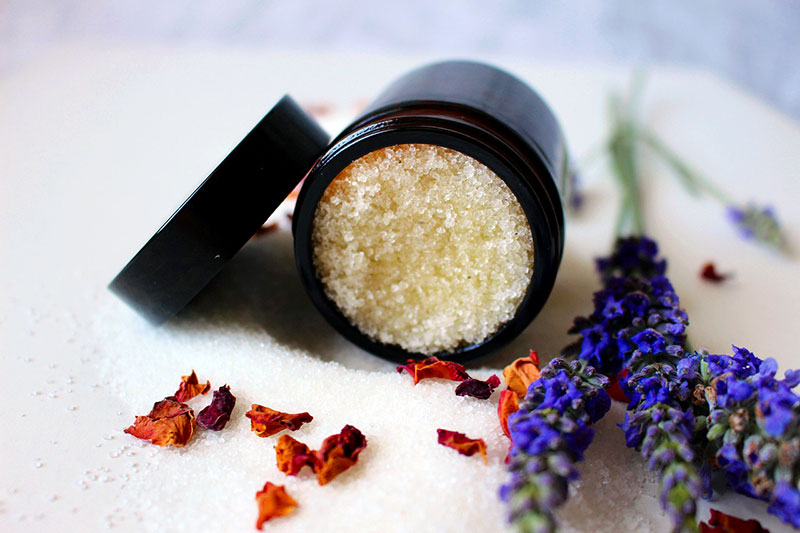 31 Mar

Dull Skin? Try out this Detoxifying Easter Body Scrub Recipe!

Easter is upon us, and while the holidays are an eggcellent time to reconnect and spend time with family and friends, we can have a tendency to overindulge in holiday sweets and treats. Unfortunately, what we put into our bodies will show on our skin, as there is a direct correlation between them. What you eat will affect the way your skin looks and feels. Just like Valentine's Day, Easter can have a person indulging in one too many sweets and drinks, which can leave your skin rough, dry, prone to breakouts/blemishes, and dull. However, using the detoxifying Easter body scrub recipe below, you can help counteract the negative effects of holiday eating.

We spoke about some of the ways to detoxify your skin and body after the holidays in our last article. Cleansing and exfoliating your skin can go a long way in helping you keep your skin looking smooth, healthy, and radiant. Body scrubs are the perfect way to achieve that, and best of all, they are simple and easy to make. If you want to spoil yourself and your loved ones, then check out this easy-to-make, detoxifying Easter body scrub recipe!
Detoxifying Easter Body Scrub Recipe
Ingredients:
• ¾ cup of coconut oil
• 1 cup Epsom salt
• ½ organic raw sugar
• ½ cup of sea salt
• 2 Tbsp. of Manuka honey
• Your choice of essential oil(s)-adjust as desired
• Mica powder (cosmetic grade)-your choice of colors, adjust as desired (optional)
• 2 Tbsp. of cacao powder (optional)
• 1 tsp of vanilla extract (optional)
Directions:
1. If the coconut oil is in solid form, melt it first. Setting the jar in a warm environment will melt it naturally. If the coconut oil came in a glass container, you could set the closed container under hot running water in the sink. Otherwise, you can use the double burner method over low heat to melt the oil.
2. Add the coconut oil to a non-metal bowl, and mix in the Manuka honey.
3. Add the Epsom salt, sea salt, and the raw sugar into the coconut oil/honey mixture, and mix well.
4. Now comes the fun and creative part! If you want to make your body scrub colored, you can add your choice of cosmetic grade mica powder. Just remember, a little bit of powder goes a long way. Start small, and make sure you mix well before you add more powder. If you are interested in a brown color, you can even use cacao powder, which will make your body scrub smell heavenly. Since it's Easter, maybe you want to separate your body scrub into smaller amounts so you can mix in a few different colors. This step is purely optional.
5. To scent your body scrub, vanilla extract can make a wonderful addition, as well as using your choice of essential oils. Start off small, and then work your way up until you are satisfied with the smell.
6. Transfer your heavenly body scrub to a non-metal container with a lid. Small glass jars are excellent to use and are the perfect container to use if you want to make an extra batch for gift giving.