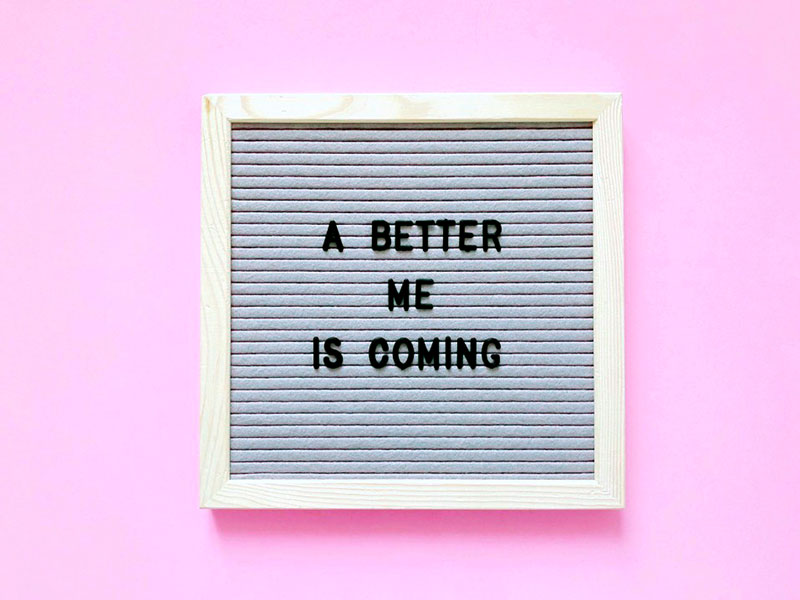 31 Dec

New Year Skin Care Resolutions

2020 is almost over (thankfully), and the New Year is quickly approaching, making it the best time to start out thinking about your resolutions for 2021. Now is the time to think about the changes we would like to make in the New Year so that we can be the best versions of ourselves. Coming up with the typical resolutions such as eating better and getting more exercise are excellent resolutions to make and will, in turn, improve the state of your skin. While having smooth, radiant, supple skin is a goal of many, your skin also plays a crucial role in your overall health. Your skin acts as a defensive barrier to keep out viruses, bacteria, and other harsh elements. Your skin is essential, so it's vital that you aim to make 2021 the year you're taking better care of yourself and doing everything possible to achieve healthy-looking, vibrant skin. An excellent way to start is to start coming up with New Year skin care resolutions so that you can get the year off on the right foot.

Let this New Year be the new you, and strive to be the healthiest version of yourself. Add these New Year skin care resolutions to your list of resolutions for 2021!
1. Wash Your Bedding
Bacteria, skin cells, dirt, and oil build up over time on your bed sheets and pillowcase(s) from your hair, skin, and your living environment. Suppose your bedding and pillowcase(s) are not regularly cleaned. In that case, the accumulated oil, dirt, and bacteria will transfer to your skin as you sleep, causing skin blemishes, clogged pores, and unwanted breakouts. Having clean bedsheets and pillowcases on hand is recommended. This way, you can easily change out your bedding twice a week.
2. Get Body Moving
Exercising regularly not only helps to improve your mood and keep your weight in check, but it can also help improve cell turnover and stimulate collagen production. This is why you get a rosy glow after an exercise session because moving your body helps improve blood flow, which is excellent for the state of your skin as it helps keep your skin cells nourished.
3. Regularly Clean Your Makeup Brushes
Since we are on the topic of keeping the items that touch your skin clean, pay attention to your makeup tools, as your makeup brushes probably need some attention. If you are not keeping your makeup brushes clean by regularly washing them, you need to make this a habit in 2021. While many of us are guilty of doing this, it is vital to know that neglecting to clean your makeup brushes can cause inflammation and unsightly breakouts. This is because dirty makeup brushes collect bacteria and dirt, which will transfer onto your skin if you use them to apply makeup.
4. Make and Follow a Routine
Keeping your skin clean and moisturized (especially before bed) is a crucial element when it comes to healthy skin, so experiment and come up with a skin care regime that fits your needs and is easy to incorporate into your daily routine. Washing your face and keeping it moisturized is a great way to ensure your skin looks its best as you tackle the day, especially since it can help keep your makeup (if you wear it) intact. The same rule needs to be followed at night as well. Otherwise, if you fall asleep with a dirty face, it will transfer to your pillowcase. As previously mentioned, dirty pillowcases can cause clogged pores, skin irritation, and breakouts, so come up with a skin routine that is easy to follow daily.
5. Stay Hydrated and Eat Well
Eating healthy and staying hydrated is probably one of the most important resolutions you'll make because doing both will positively affect your whole body, not just your skin. Staying hydrated will keep your skin looking healthy and radiant, and the same rule applies to eating healthy. If you don't eat nutritious, whole foods, you can't expect your skin to look and feel its best. Especially since eating a healthy diet can help keep your skin clear and may even help fight against certain forms of cancer.