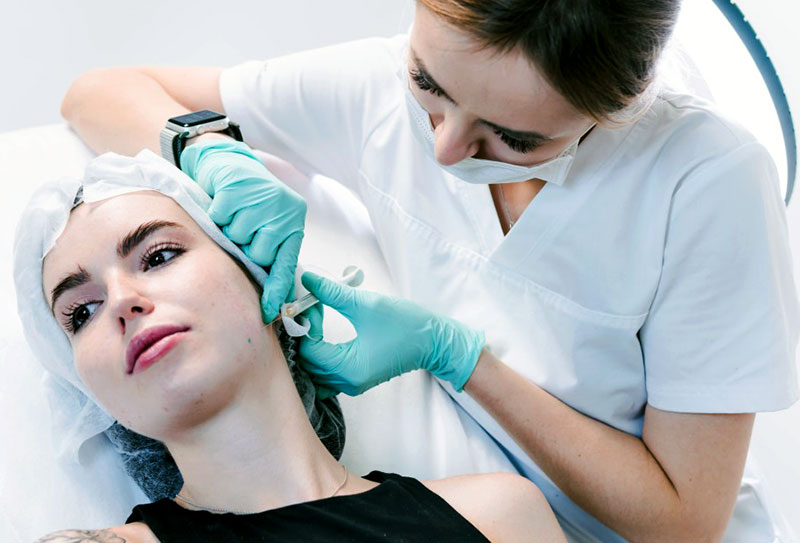 28 Dec

Facial Cosmetic Surgery Options for the New Year

As we reach the end of 2020 (thankfully!), now is the perfect time to look ahead at the brand new year ahead. As the year ends and next year quickly approaches, now is the ideal time to start thinking about your New Year resolutions. What changes would you like to make? What would you like to improve? It's not uncommon for a person's resolution to be something pertaining to looking and feeling better about themselves. How this is done can vary depending on the person and can be something small and straightforward or a sweeping change. If you are thinking about refreshing your look, 2021 is the perfect time to do so. Here, at NY Facial Plastic Surgery Center, we offer various facial cosmetic surgery options to help you look and feel better about yourself.

If you want to enhance your appearance in 2021, learn more about our facial cosmetic surgery options and what we offer.
Something as simple as an eyelid lift can do wonders for your overall appearance. Also known as a blepharoplasty, having an eyelid lift can enhance your face and help make you look refreshed as loose skin is removed around both the upper and lower eyelid. An eyelid lift can be a stand-alone procedure or be done in conjunction with a facelift.
If you are looking to improve your appearance and look younger, then a facelift might be for you. It goes great with an eyelid lift and can help take years off your appearance. If you are looking to gain smoother looking skin in the New Year, you might want to explore the possibility of a rhytidectomy.
If you are looking for a non-surgical procedure to lift and tone your skin, look more into Ultherapy. This procedure is perfect if you can't afford to have significant downtime to heal and are looking for a fast and effective way to produce smooth, youthful-looking skin. Safe and effective, Ultherapy is a non-surgical, ultrasound treatment therapy that utilizes the body's regenerative response to "reverse time."
If you are looking for a more defined jawline and chin and desire to have a more youthful look, you might want to consider chin and neck liposuction. This cosmetic surgery procedure is perfect for those who have a double chin. Fat deposits that form under and around the chin can affect a person's self-esteem and confidence, especially since exercise and diet do not help. Luckily, this surgery is one of the least invasive procedures you can have done.
If you are looking to improve your look in 2021, contact us today!