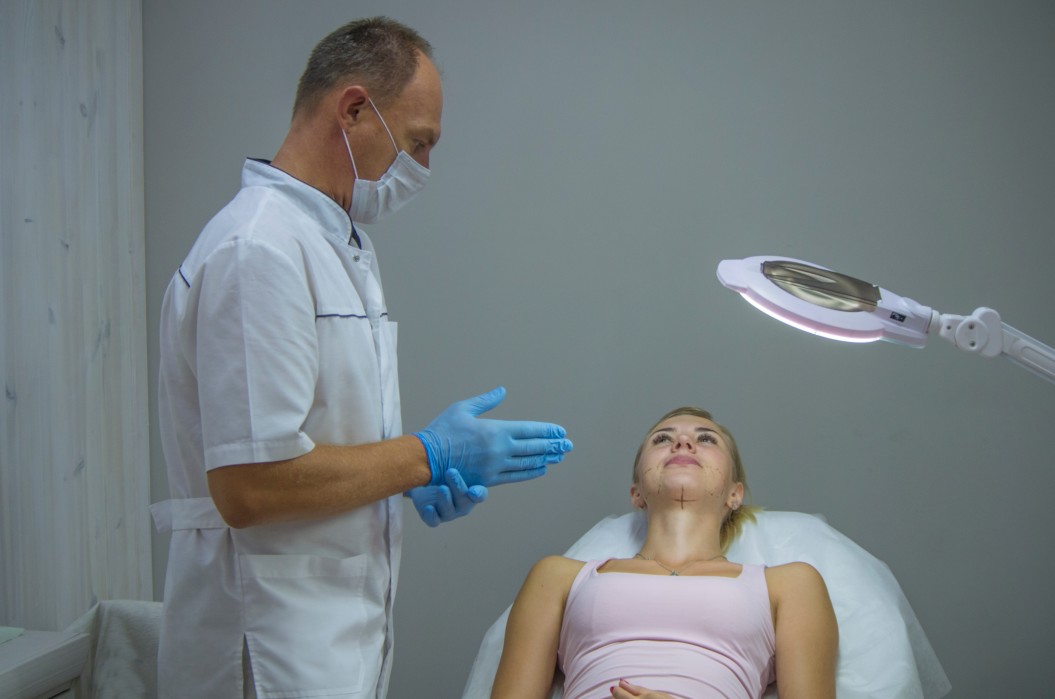 25 Nov

How to Choose the Right Facial Plastic Surgeon

When it comes to choosing a plastic surgeon, this is not a decision to take lightly. Doing your homework ahead of time is crucial since your choice of surgeon affects the final outcome. Choosing the right or wrong surgeon will be a choice that you will live with for years after the surgery. If you choose a good surgeon, you will be happy with your results, and it can help boost your self-esteem, improving your quality of life. However, on the flip side, choosing an inexperienced plastic surgeon can cost you years of heartache, mental anguish and can drain your wallet. So if you want the results you desire, then learning more about choosing a plastic surgeon can help streamline the process and help you find the perfect facial plastic surgeon for your unique needs.
Choosing a Plastic Surgeon: How to Find the Right Facial Plastic Surgeon
• Making sure the prospective plastic surgeon is board certified is important for your safety and peace of mind. Picking a certified surgeon can help ensure that you will get the results you are looking for because the surgeon has been properly trained and has the necessary experience.
• After finding out that the plastic surgeon is certified, next is to look into their experience to confirm that they can perform the procedure you are interested in. Different procedures require different skill sets, so when searching for the perfect facial plastic surgeon, go for one that specializes and has substantial experience in the specific procedure you are considering.
• When you find a few suitable candidates, to help narrow down your choices, look on their website, or contact the surgeon directly to see if they have before and after photos for the procedure you want. Seeing what the end result looks like can help you choose a surgeon whose aesthetic sense matches yours. Beauty is in the eye of the beholder, so make sure the surgeon's results appeal to you.
• Once you have your final choices, schedule a consultation with your prospective surgeon to get a better feel for them. While reading reviews, doing research, and seeing the before and after photos help, it is important to feel comfortable with your facial plastic surgeon and the staff. Having a face to face consultation is necessary. This way, you can see who you are most comfortable with and who you can trust. This will also allow you to find out more about their operating facility, so you can ensure that the anesthesiologist is certified and that the facility is accredited.