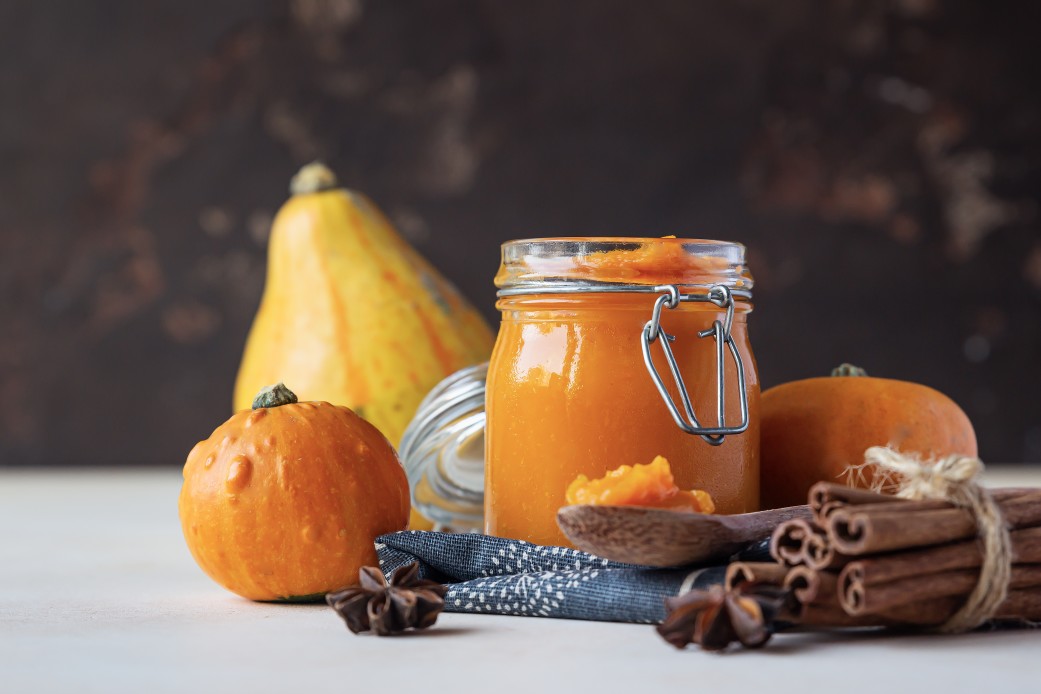 28 Oct

How a Pumpkin Facial Can Benefit Your Skin (Recipe Included!)

Pumpkins are a popular fall staple. You see them used as decoration and used in many dishes-especially during Thanksgiving. This delicious winter squash is chock full of Vitamins A, C, and E, potassium, folate, zinc, antioxidants, and enzymes, making this fall favorite an excellent choice for your health and your skin. The best part is this versatile squash is good for your body on the inside and the outside. Your skin during the fall and winter months requires some extra nourishment, especially if you plan on making up your face on Halloween. Using this easy-to-make pumpkin face mask recipe below can help ensure your skin is nourished, fight sun damage, help with wrinkles, and can help give you that luminous glow you are searching for.
Pumpkin Face Mask Recipe
Ingredients:
• 2 Tbsp. of pumpkin puree
• 1 raw egg
• ½ teaspoon of apple cider vinegar
• ½ teaspoon of honey
• ¼ teaspoon of nutmeg
• ½ teaspoon of bentonite clay
• 3-5 drops of frankincense essential oil
Directions:
1. Using a mixing bowl, beat the raw egg until frothy.
2. Add in the pumpkin puree, bentonite clay, and honey, and mix well.
3. Next, add in the apple cider vinegar, frankincense essential oil, and nutmeg. Blend well into a paste.
4. Apply the pumpkin face mask onto clean skin, and let it sit for 5-10 minutes.
5. Gently wash off with cool water and a soft cloth. Gently pat your face dry once the mask has been washed off.
Your skin deserves to be pampered, so make the best of your pumpkin face mask recipe by storing any leftovers in the refrigerator. If you don't have time to immediately use your facial mask, make sure you store it in an air-tight container and keep in the refrigerator. Make sure you use this pumpkin face mask within a week.