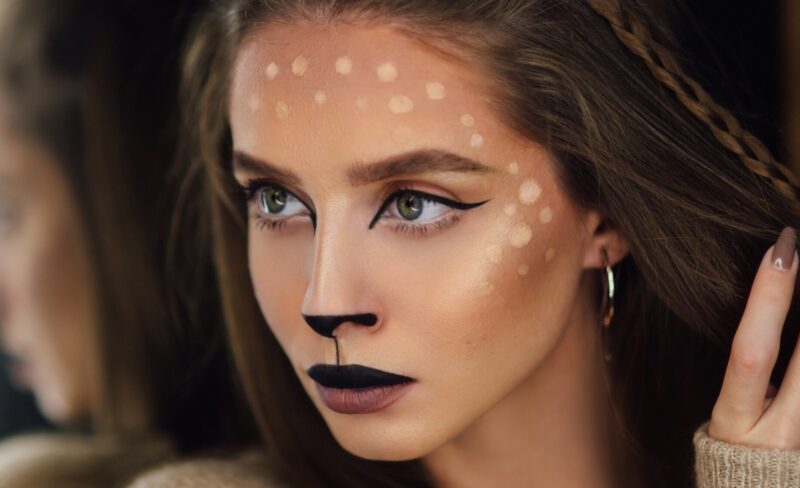 22 Oct

Stay Flawless with These Halloween Skin Care Tips

Halloween is a holiday that everyone can get into, young and old, especially if you love to dress up. It's the one day that a person can be someone else and get creative with their looks. Wearing a costume and doing your makeup, sometimes to extremes, is commonly done. While wearing makeup can make you look absolutely fabulous or scary, the after-effects of wearing heavy cosmetics can be quite horrifying. However, by following some simple Halloween skin care tips, you can ensure that you are treating your skin right, all while minimizing your chances of breakouts and rashes.

If you are looking to keep your skin flawless and avoid horrifying breakouts, then check out these useful Halloween skin care tips.
• Before you apply your Halloween makeup, make sure you thoroughly wash your face. At the end of the night, gently wash your face so you can remove the makeup and any bacteria that may have built up on your skin. You must never go to sleep in your Halloween makeup.
• To avoid staining your skin, use a barrier cream to avoid any color absorption that can occur from costume makeup. It doesn't matter the quality of your makeup. To help protect your skin, make sure you apply a barrier cream before you start to make up your face.
• It is important that you perform a spot test before you apply your makeup. You don't want to learn the hard way that the makeup you are using makes you breakout or causes a rash. Allergic reactions are also possible, so test the makeup you plan to use to ensure that it is safe to use.
• When it comes to your makeup, don't settle for the cheap makeup you often see at a Halloween superstore or your local drugstore. Instead, look for makeup that is cosmetic grade or makeup that is labeled as theater or professional. While it may be more expensive, you will be doing your skin a favor by avoiding makeup that may be harsh on your skin.
• If you plan to apply foundation on your face, try to avoid using oil-based face paint. Using an oil-based paint can cause clogged pores, so look for water-based makeup. Using water-based makeup is not as harsh on your skin and is easier to remove at the end of the night.