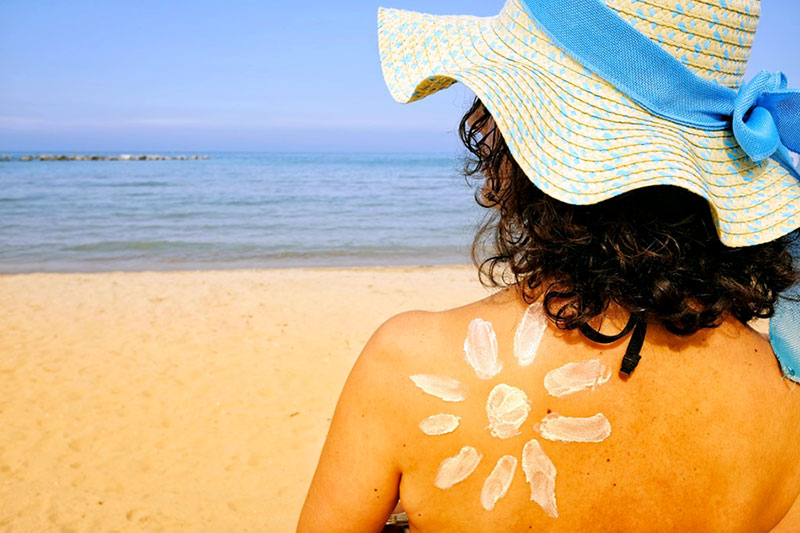 05 Jul

Fourth of July (and Beyond) Skin Care Tips

The Fourth of July weekend is here, which means the summer season is in full swing. Spending time at the beach or backyard barbeque with friends and family really kicks up during the Fourth of July and continues on throughout the summer. When the weather is warm and the sun is shining, it's challenging to pull yourself away from spending time outdoors. While the increased vitamin D production is needed, when it comes to your skin, protection is necessary if you want to continue looking your best. However, following some helpful Fourth of July, skin care tips can help keep your skin looking fresh and healthy all season long.

The hot summer sun can be harsh on your skin and cause premature aging. However, it can be difficult to pull yourself away during the Fourth of July and beyond. If you want to give your skin the attention that it needs, pre and post-party, check out these simple and easy to follow Fourth of July skin care tips.
• You are what you eat, so the condition of your skin will reflect the diet you keep. Staying hydrated is essential in the summer heat for your overall health and your skin. Using a good body/facial mist is an easy way to cool down and add some hydration to your skin. Eating a well-balanced, healthy diet is also essential for your skin. Eating your fruits and vegetables can help keep you hydrated and supplies the nutrients you need for clear, healthy skin.
• Properly protecting your skin from the sun is key, so make sure you wear sunscreen every time you spend time outside in the summer sun. If you wear makeup, make sure you wear sunscreen under your makeup or invest in a foundation that has SPF properties. To ensure you are appropriately protecting your skin, reapply sunscreen every two hours. To help give your skin a break, reapply your sunscreen in the shade. It is important to give yourself a break when you are in the sun for an extended period, so use this time to stay protected.
• Besides applying sunscreen, covering up naturally is also highly recommended. You can still look your best while keeping your skin covered to help protect you from the sun's harmful UV rays. Wearing sunglasses and a hat can go a long way in keeping your face and eyes protected from the sun. When it comes to the clothes you wear, look for fabrics that can protect you from UV rays. Wearing sun protective SPF clothing is the simplest and easiest way to protect against sun damage, and you don't need to reapply!
• We get it, you want to look your best while you are out in your cute summer dress, and while we think you can ditch the makeup, we understand the desire to look and feel your best in your skin. However, during the summer, it is important to wear less makeup. Remember, the natural look is beautiful, and the last thing you want is melted makeup caked on your face. So keep your makeup light by using a waterproof concealer and tinted moisturizer. Your current and future skin will thank you for it.
• Cleaning and moisturizing your face every night is essential for bright, healthy-looking skin. It is necessary to clean your face every night, especially if you are wearing makeup. Falling asleep with makeup on is not good for your skin, and can lead to clogged pores and breakouts, so get into the habit of removing your makeup at night and use a gentle cleanser to remove the grime of the day. Follow up with a good skin-renewing oil-free moisturizer.