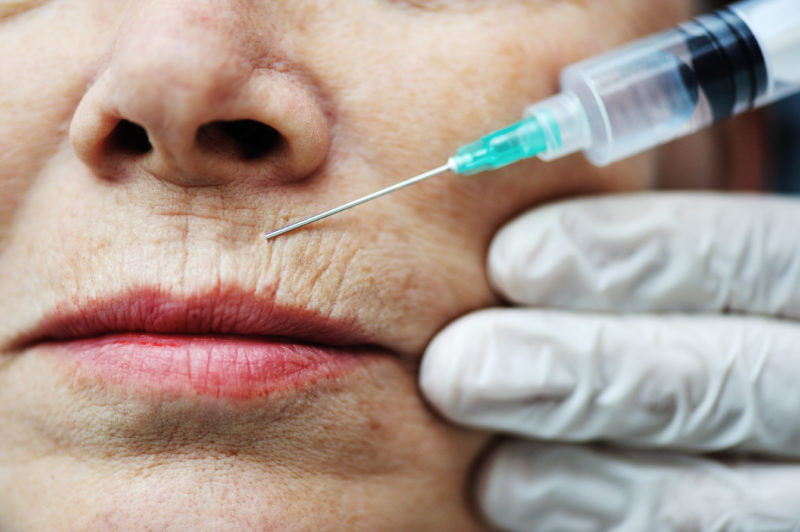 03 Oct

The Lunchtime Facelift Gets A Revamp

While, unsurprisingly, a lot of people use their lunch break to eat, many are choosing to undergo minimally invasive plastic surgery procedures with no downtime for a quick pick-me-up. But, how effective are these "lunchtime facelifts" really? As it turns out, plastic surgery options have come a long way since the introduction of the lunchtime facelift revamp. There are now more options than ever available to men and women looking to brighten and tighten their facial appearance without looking obvious. Below are some of our favorite injectables and procedures to take years off your look fast, with virtually no downtime.

As we age, our skin loses the elasticity it once had, causing facial skin to sag. Sometimes, we begin to hold excess fat in areas that we didn't previously, particularly under the chin. Kybella is an excellent option to diminish excess submental fat. The whole procedure takes under thirty minutes to complete, and results are seen within a month. There is no downtime or pain involved, and patients can return to work immediately after. Most patients require three to four injections before they see full results.

Ultherapy is a laser procedure that is performed in office to tighten facial skin. Ultherapy lifts, tightens and tones loose skin without any incisions or scaring. The procedure uses ultrasound technology to target deep layers of skin, and takes less than two hours to complete. Patients are able to return to work immediately after, with no downtime. Results can be seen after only one procedure, and the effects can counteract years of sun exposure and sagging skin associated with aging.

Juvederm

Juvederm is a flexible injectable that can be used to smooth fine and deep lines and wrinkles, lift and contour cheeks, and plump lips. Patients can receive a numbing agent to lessen pain during the procedure, and most patients report very little discomfort. Injections are administered in one brief office visit and pateints are able to return to daily activities immediately.

We have, indeed, come a long way since plastic surgeons first began performing the lunchtime facelift revamp. It is a great time for men and women to consider non-invasive plastic surgery options to combat the effects of aging and sun exposure. Make sure you know all of your options and make an informed decision before visiting your plastic surgeon.